The Great Divide: How Generations Are Searching Differently
Reaching the right people with the right channels, language, and content type is an essential part of a successful marketing plan. Understanding how certain individuals seek information on the internet can make those choices even more strategic. The kicker? There are a lot of alternatives to a simple Google search, and different ages are aware of and using these new tools.
Part of the marketing process is capturing prospective customers when they are in a time of need – seeking information, products, or tools on the internet. Marketers have spent lots of time and money to find the best way(s) to capture customers of different ages. New research and some digging into channel demographics have given us insight into how generations search differently. 
Here's how we will define the different generations in this blog:
Baby boomers (born 1946-1964)
Gen X (born 1965-1980)
Millennials (born 1981-1997)
Gen Z (born 1998-2017)
Marketing strategies should be specifically tailored to each of these generations, according to the ways they search, whether it's through the traditional Google search, scrolling TikTok trends, or a myriad of other options in this digital age.
Key Differences in Generational Search Trends
There are a few ways we can examine how generations search differently, seeking answers to their questions. Fractl led a study to understand some of these trends, and how to use them to tailor content accordingly. The agency surveyed 950 respondents about their search processes and the results are both surprising and insightful.
Length of Search Queries
The average number of words used in searches can give marketers insight into how to optimize keywords and SEO-related titles on websites. The study found that the average search length was 4.2 words long. 
Millennials, Gen X'ers, and Baby Boomers all used search terms with similar lengths. The youngest generation, Gen Z, was the clear outlier, with an average search length of 5 words.
Generations are wording their search queries in nuanced ways as well. For example, the younger generations have picked up on the often ad-filled and ingenuine search results Google returns. To avoid this, many have begun adding 'reddit' to the end of their query string to return more human results – in the form of firsthand accounts.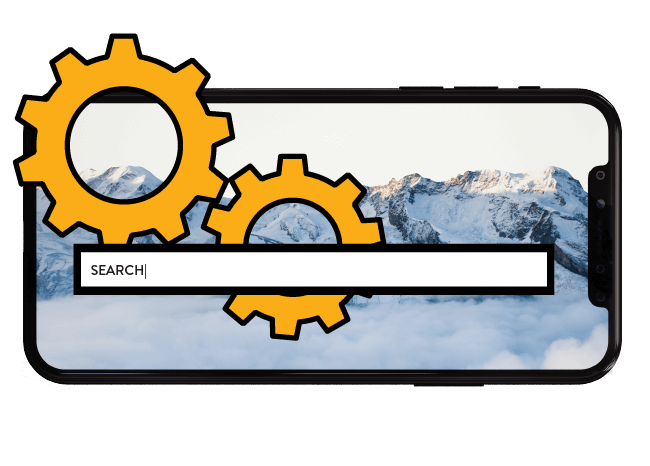 For example, adding 'reddit' to the end of the query 'best carpet cleaner' narrows the results down from almost 90 million results to just 2.25 million! Without the addition of 'reddit', the first four results are advertisements. Adding 'reddit' removes these ads and returns organic results on forums related to home ownership, cleaning tips, and buying recommendations.
How can marketers capitalize on this desire for more human results? By optimizing the SEO of your brand's website and marketing channels to appear less like an ad and more like a firsthand experience. 
Language Used in Search
Not only are generations searching differently by platform, but also by language used. Some of the top terms used by Gen Zers include 'best,' and 'how to'. This implies that this generation prefers to get specific in their search queries. Marketers can use these findings by choosing titles for blog content that specifically address problems, and provide opportunities to educate users about their brand or product.
In the same way, slang has differed from generation to generation (seriously, what does yeet mean, Gen Z?!). The language each generation uses in search also differs. By analyzing language differences, we can identify terms like 'best' and 'top' and use them in SEO to maximize results from marketing efforts.
The biggest takeaway from the language analysis of the Fractl study is that generations use 'best' and 'top' in ascending order from youngest to oldest. This makes sense because both Gen Z and Millennials have grown up with the internet and are more comfortable than the older generations at seeking the exact information they need to find in an online search.
Alternatives to "Let Me Google That"
We've talked a lot about how the different generations are searching on Google, and there's a reason for that. Among the most-used search engines, Google holds 92.4% of the market share worldwide. That leaves Bing, Yahoo!, DuckDuckGo, and the remaining search engines with less than 8% of the total market share, combined.
But the fact is, people are branching out in their quests to find information, testimonies, and products. TikTok, Instagram, Reddit, YouTube, and Pinterest are all platforms being used as alternatives to a Google search. This is a huge opportunity for marketers who want to reach an audience with specific campaigns hyper-targeted to a certain generation. But first, you have to know where to find each subset of the population.
Where To Reach Each Generation
We combed through all the data regarding the generational breakdown of users, for the most popular search engines and social media channels. In the chart below, we provide the national average age distribution for each of the 4 generations – which is about a quarter of the population each. 
Marketing To Baby Boomers 
It's clear from our findings that Baby Boomers are simply not as online as the other generations. But don't disregard this generation completely, as they hold some of the highest spending power among the age groups.
How should you use digital marketing tools to reach Baby Boomers? It turns out that though they hold a small percentage of the share of users for most channels, the Boomers who are online are actually online a lot. Studies have shown that Boomers are on social media for almost 2 hours each day. They are also 19% more likely to share content than any other generation, and 58% more likely than Millennials to click through to a brand's website. 
Yelp, Twitter, and Facebook all provide opportunities to reach the Baby Boomer population too. Keep content conversion-focused and shareable to increase leads from this generation.
Reaching Gen X Online
Hello, Yelp users. Gen X is the generation to most likely reach for their phone and type in a review when they've had either a bad or great experience with a company. This means they're also the most likely to search for products or services using the review-based website. 
Yelp Ads consist of sponsored listings for advertising businesses above organic search results for services, above competitors' pages. Advertising on Yelp could be just the solution for companies hoping to increase traffic and awareness from Gen X customers are looking for. And if you need more convincing on the benefits of Yelp Ads, a study found that 97% of people make a purchase after visiting Yelp. What's more, is that 51% make this purchase within one day of searching, and 90% purchase within one week.
Another option that brands may attempt to use, to reach Gen X, is using PPC ads on Google alternatives. Gen X'ers seem to have a higher-than-average user share on Yahoo! and DuckDuckGo.
Marketing Strategies That Reach Millennials
It's clear from the data that, despite having a similar share in population, Millennials are the "most online," or at least the most online everywhere. This generation makes up the largest population of users, for all 4 of the top search engines and 4 out of 5 of the top social media channels. 
Pinterest and Instagram are two of the highest shares that Millennials hold. This tells us that these platforms should provide marketers with prime opportunities for generating leads. 
Pinterest may not seem like the most obvious channel to spend your brand's PPC dollars, but its robust advertising platform and data-proven results may convince you of its value. In fact, Pinterest boasts an audience of over 400 million users who use the platform to search for ideas and inspire their next purchase. Brands with products related to household projects or lifestyle solutions should consider advertising to Millennials on Pinterest.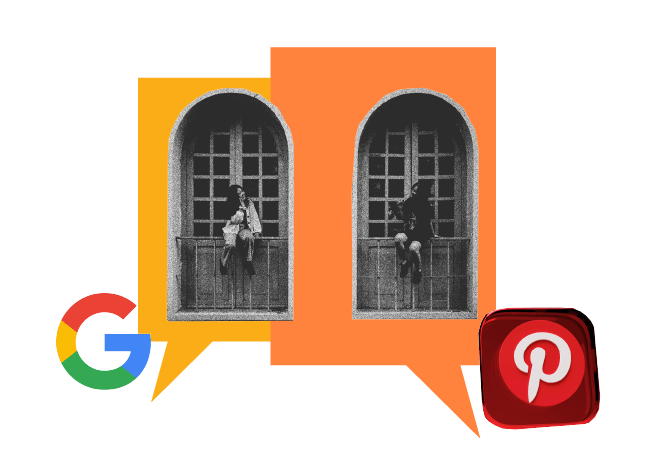 Marketing To Gen Z
Gen Z has a stronghold on both Reddit and TikTok, which tells you one thing. This generation wants user-driven content that is authentic and relatable. Though the fact that 36% of Reddit users are from the youngest generation is impressive, it's the 60% of TikTok users that we want to emphasize.
If your target audience falls into Generation Z, you need to be using TikTok to advertise your brand or product.
TikTok's algorithm is powerful. It presents users with personalized feeds based on their interactions with other content, keeping them engaged for hours. Generation Z has so much faith in the TikTok algorithm that they're using it more than any other app as a search engine.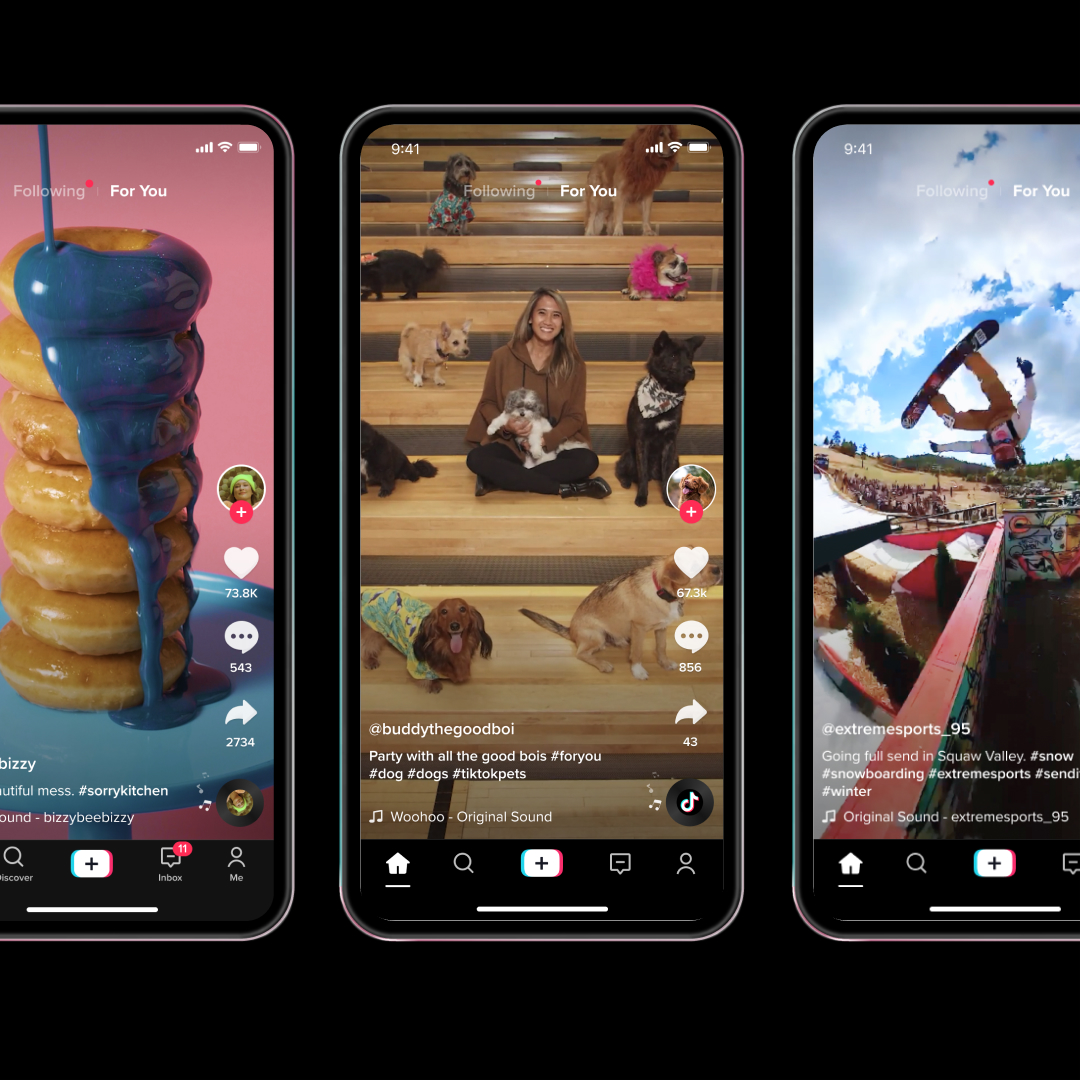 A recent New York Times article quoted one 25-year-old user as saying, "You see how the person actually felt about where they ate," regarding using TikTok to find restaurant recommendations. Video content that shows the product in action is much more compelling to this generation than someone's long rant about a poorly cooked meal on Yelp.
Even Google is noticing this trend. Prabhakar Raghavan, a Google SVP, referenced a study at a recent conference that found almost 40% of young people go to TikTok instead of Google. How can marketers use this to their advantage? By making authentic TikTok videos, not purely for advertising, and by implementing strong influencer marketing campaigns.
How To Turn Generational Search Behavior Into A Marketing Strategy
Again, marketing campaigns can effectively generate leads when they reach the right audience. Use this information to target the ideal generation for your brand, by speaking to them where they spend the most time digitally.
For custom campaign recommendations, reach out to our SEO and content marketing professionals.
Frequently Asked Questions
How do I discover the latest search trends?
The most straightforward way to unearth the latest search trends is using Google Trends. This data comes directly from Google and shows the trajectory of keywords over time.
What is the best way to use Google Trends?
Google Trends is most effective in tandem with other keyword research tools. You should start your exploration by determining the most profitable keywords in your niche, largely based on competitor analysis. Then you can take this list of keywords and plug each term into Google Trends for specific trend data.
What are some other tools for trend analysis?
Google Trends is useful but it also deals in absolute values, which can be a disadvantage. Other useful tools that use more exact numbers include SEMrush, Ahrefs, and Keywords Everywhere.